...

 MQTT Transmission Module: Acts as an Ignition Tag to MQTT Sparkplug message bridge.  It can take any Ignition Tag, listen for change events, and publish those events as MQTT Sparkplug messages.
MQTT Remote Agent MQTT Remote Agent: Reports versions and receives/installs updates of Cirrus Link modules from the MQTT Remote Manager.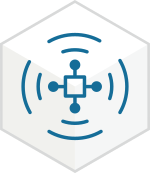 Image Removed MQTT Remote Manager: Manages remote Ignition platforms that are running the MQTT Remote Agent module.

 MQTT Recorder: Stores MQTT Sparkplug Records in a database.